Your Horoscope for the Week of January 15
Are you a zodiac follower? We're taking a deep dive into everything you need to know about your horoscope for this upcoming week.
GETTY
January promises us clean beginnings with a new moon and a new zodiac season. On Tuesday, under the Capricorn new moon, a helpful cosmic restart is available for you in your sign's areas outlined below. New moons are perfect nights to write down intentions or make a vision board for your dreams. On Friday, Aquarius season begins! Now that you've worked so hard on your goals, it's time to party with friends who have your back.
~*~Aries~*~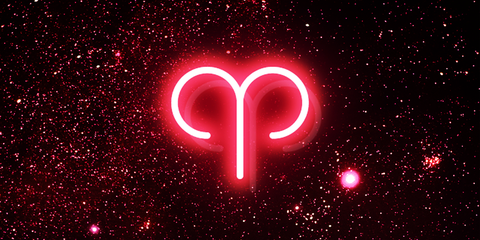 GETTY
What are all your #CareerGoals, Aries? A level-up is heading your way re: a current work situation on Tuesday, so keep your visualizations as optimistic as possible for maximum manifestation. Now that you've worked hard, it's time to celebrate. Reach out to your fellow Wonder Women on Friday because when Aquarius season begins it's your time to rally with your girlfriends and support each other to the finish line.
~*~Taurus~*~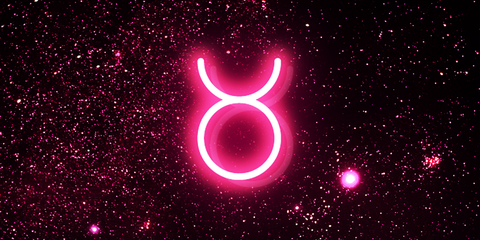 GETTY
You're a practical Earth sign with your beautiful Venus eyes on the ground, but it's time to expand your horizons. Tuesday's new moon is listening to Taurus thoughts and plans, specifically on higher-education and international travel. Get your essays and suitcases ready, bull! When Aquarius season begins on Friday, your career will be the focus of the month, so if you're looking for a promotion or transition, get proactive and prepared for lift-off.
~*~Gemini~*~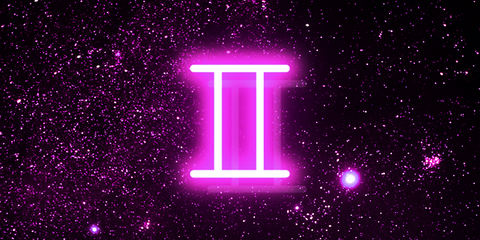 GETTY
I know you love wordplay, Gemini, so did you notice that you could reframe "intimacy" as "into-me-you-see?" Well, now you can do exactly that on Tuesday's new moon. Your feelings on intimacy, authenticity, and emotional commitment will be washed clean, paving the way for the perfect springboard for this Friday's start of Aquarius season. Get ready to jet! You'll be back in your intellectual comfort zone this month, but with possibilities of mental and geographic expansion.
~*~Cancer~*~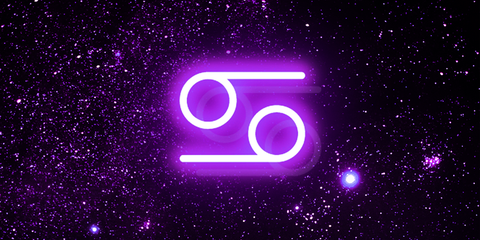 GETTY
Your romantic experiences depend on your romantic imagination, Cancer. Tuesday's new moon is prime time for moon children to get creative with their ideas on romance. You're already obviously worthy of love, so imagine what that would look like and, most importantly, feel like in your life. Get clear on your best-case relationship scenario by Friday's start to Aquarius season. The weekend and the month after this one holds sexy, radically honest, and serious relationship compatibility.
~*~Leo~*~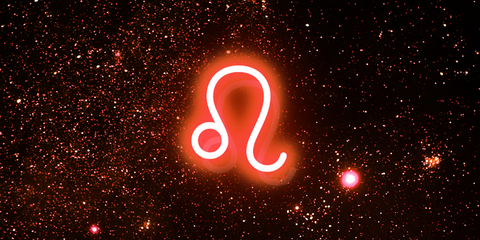 GETTY
I'm so proud of you, Leo. No sign has committed to implementing their mental, nutritional, and spiritual resolutions like yours. The ribbon on top of these personal-growth efforts is Tuesday's new moon which wants you to focus on those 2018 goals so they can manifest quickly. You'll be rewarded for becoming the monarch you're capable of being when Aquarius season begins on Friday. You'll become your best self since the next month is about romance, love, and beautiful partnership.
~*~Virgo~*~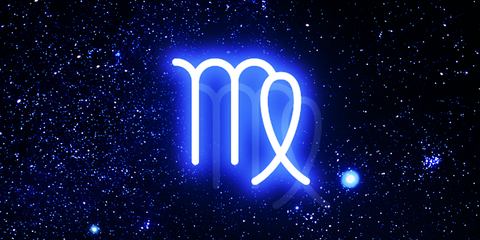 GETTY
Now that you understand you're next creative and joyful endeavor, what do you want to do with it? Tuesday's new moon wants you to visualize how to materialize this blossoming project or relationship. Keep your thoughts optimistic and embrace imperfections for maximum support. P.S.: The doctor will be in on Friday! Aquarius season is your month of proactive health, wellness, and personnel administration, so think organization, financial literacy, and time-management.
~*~Libra~*~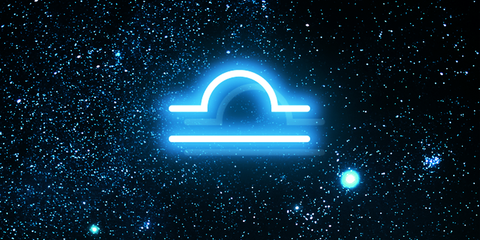 GETTY
Still swimming in your feels, Libra? As the leader of the intellectual air sign trinity, you're allowed to have emotional sensitivities. Tuesday's new moon will help you understand where to put this heart-centered perspective, particularly around experiences with "home," mother figures, and emotional security. TGIF (amirite?) because when Friday welcomes Aquarius season and the month ahead promises joy, creativity, and a passionate pursuit of pleasure.
~*~Scorpio~*~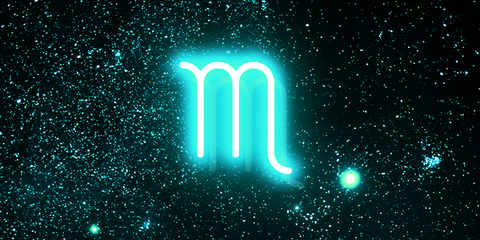 GETTY
Look who's talking (it's you, Scorpio!). After a month-long investigation into new ideas and practices on verbal communication, you have a lot to say. But since we never graduate from personal growth, Tuesday's new moon wants you to step it up even more. You can do it! Friday's beginning of Aquarius season will inspire a cozy, emotionally charged weekend at chateau Scorpio. Stay curious about your sensitivities.
~*~Sagittarius~*~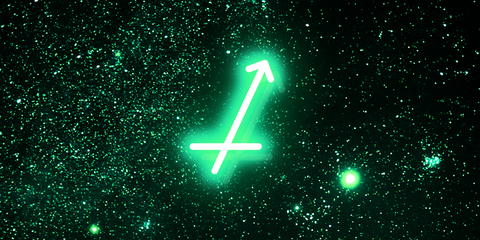 GETTY
Cha-ching, centaur! It's time to finalize the financial and personal values that sustain your passion for education, travel, and community. Tuesday's new moon is listening to your ideas on income and personal security, so do what you do best and keep your thoughts very optimistic. When Aquarius season begins on Friday, you'll demonstrate how intellectually and mentally curious you are. The world absolutely needs your informed perspective and your gift for truth-telling.
~*~Capricorn~*~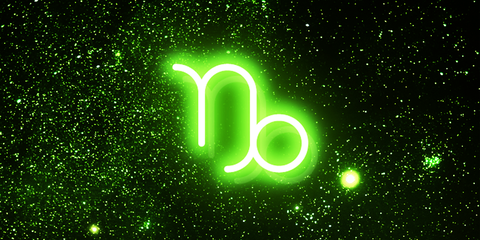 GETTY
Happy birthday season, Capricorn! I hope you're enjoying the experiences underneath the sun (which is totally shining in your seagoat stars). Radical reinvention is the name of Tuesday's new moon game. Without fear, identify your absolute highest goals for inevitable success. Don't play it small! This new moon is for you, Capricorn. When Aquarius season arrives on Friday, experiences centering on your new identity will take the Universe's center stage.
~*~Aquarius~*~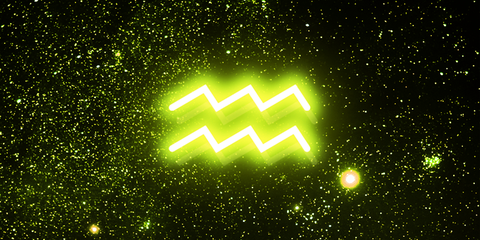 GETTY
You're almost out of the woods, water-bearer. Hang in there. You've taken necessary steps this month to give yourself the gift of closure and release. Tuesday's new moon wants you to locate the last issues you have left standing, so leave no stone unturned in your efforts for healing. When Aquarius season commences on Friday, the Universe will release what no longer serves you while the stars shine for you throughout your birth month. Stay tuned.
~*~Pisces~*~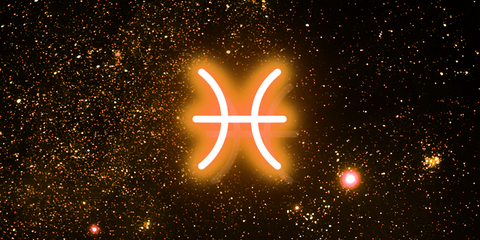 GETTY
If you don't swim for something, you'll drown for anything ... so what do you stand for Pisces? Who helps you stand for it? Tuesday's new moon is asking merpeople to find their causes and their comrades for a mission they're working passionately on. Friday's start to Aquarius season is Pisces's month-long sojourn into cosmic closure. Think psychological release and healthy surrender. Might I recommend a weekend in for some soul-searching? It'll be great.