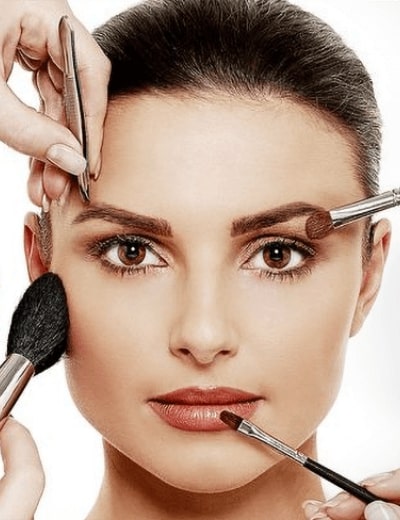 Let's Work Together to Do Amazing Things!
Become a Partner
Health, beauty, and wellness product manufacturers, distributors, service providers, and more partner with us to instantly reach a hot audience of businesses and users whose priority is shopping beauty and wellness. When you partner with MOBILESTYLES, you'll greatly expand your customer base and have the exciting opportunity to showcase all your unique products and services to our Clients and PROs nationwide!
MOBILESTYLES Partnerships
Your favorite companies are with MOBILESTYLES!
Why You Should Partner with MOBILESTYLES
Guaranteed Company Growth
With a total of 90k downloads on iOS and Android devices, 255k newsletter subscribers, and more than 30k active Clients and PROs across the nation, watch your business grow and thrive with MOBILESTYLES!
Company Visibility
Get promoted to our 100k+ app users — with a monthly impression rate of 380k, your logo, products, and services will effortlessly reach more customers.
Dedicated Social Media Promotions
Reach our 3.8k Instagram followers, 18.6k Facebook followers, and 3.5k LinkedIn followers with expert-level promotions through our social media outlets — with 380k impressions in-app and online per month, you can rely on MOBILESTYLES to promote your company successfully.
Highlight of Our Swag Bags
Quickly grow and reach over 8k beauty and wellness professionals in one shot with MOBILESTYLES swag bags — given out at all health, beauty, and wellness conventions; contests; monthly giveaways; and more!
Company Giveaways
Participate in our giveaway campaigns where our 30k+ Clients and PROs across the nation have the opportunity to sample your products and services!
Corporate Events
Feature your logo with MOBILESTYLES' at corporate events* across the nation, and receive exclusive partner discounts on pampering services from our expert PROs who await your call.
Newsletter Promotions
Reach thousands more customers each month by starring in our monthly newsletter, where we highlight your products and services to our 250k+ subscribers!
Blog Features
Grow your customer base with a feature in our blog, showcasing dense SEO keywords, easy-to-follow structure, and an engaging tone — to ensure our 250k+ subscribers are craving a taste of your products and services!
Mutual Benefits
MOBILESTYLES is reinventing how people manage their health, beauty, and wellness needs, with experts focused on quality, performance, reliability, and results — to guarantee a successful experience for everyone!
Are You Our Next Partner?
Influencers
Health, beauty, and wellness service providers
Beauty and wellness product brands
Portable health and beauty equipment companies
Hotels, boutiques, and venues
Gyms, yoga studios, and fitness centers
Professional liability insurance companies
Beauty tools and accessories manufacturers and distributors
Modeling and event agencies
Photography studios
Beauty schools and trainers
Everything in between
We know your company will be a valuable partner for MOBILESTYLES. Tell us more!
What Influencers Are Saying
Check out what some of our influencers think!
Mimi, Wisconsin
@mimi_litecky
Super fun, super easy, super affordable!
Shelly, Connecticut
@shellyteal
It's absolutely no secret that we live in a world of Amazon Prime and next-day shipping, and we're accustomed to those things. With the MOBILESTYLES App, you have the Amazon Prime of beauty services at your fingertips!
Hailee, Florida
@haileewilkes
Whether you guys are needing a last-minute spray tan, or you might just want a spa day with your girls, or you're looking for that special someone to do your day-of hair and makeup — MOBILESTYLES has it all. They have over 200 services. You guys are gonna love it — it's at the touch of your fingers!
Bailey, California
@thelilacfrenchie
Have you ever wanted to book a beauty appointment straight to your house? Now you can! With the MOBILESTYLES App, you can search a service you want and book a PRO near you — whenever you want! You can book your next nail appointment, your next hair appointment, your next massage, and they'll come straight to your house. It's that simple! I can't wait to book my next appointment.
Are you a health, beauty, and wellness influencer? Work with us!
Why Advertise With MOBILESTYLES
Guaranteed Growth Through Numbers
Downloads
(iOS + Android)
100k
Newsletter
Subscribers
255k
Active Clients/
PROs Across The Nation
30k
Audience
(In-App + Online)
Dedicated Social Media Promotions
In-App Impressions
Per Month
380k
How You Can Advertise With MOBILESTYLES
Website & Blog Promotion
Over 558k search impressions
In-App Ads
Over 380k in-app impressions a month
Newsletter & Email Promotion
Over 255k newsletter subscribers
Learn More About Advertising With MOBILESTYLES!
Want to see the other ways that you can advertise with MOBILESTYLES?
Are You Eligible to Partner With Us? Inquire Today!
Let's Work Together
Unsure if you qualify to be a MOBILESTYLES partner? Submit your inquiry and we'll evaluate if a partnership would be mutually beneficial!