Find the right PRO for your next children's haircut!
Discover the best professionals for haircuts for kids! The best part? Our PROs go directly to you!
The main job of a kids' hairdresser is to cut and style your youngster's hair. They should also be skilled in behavior management, and be ready to occupy and entertain the child for the duration of the appointment.
Tons of Styles to Choose From

Our kids' hairstylists can accomplish any style your child desires! Whether they want an afro, buzzcut, fade, or emo swoop, our PROs have you covered.

If your little one has already decided which haircut for kids they'd like to try, be sure to inform their stylist beforehand. Otherwise, they can suggest a style!

All Kiddos Are Welcome

Haircuts for kids can be stressful sometimes. If you're feeling hesitant about their behavior during appointments, don't worry - our professionals have seen it all. They're thrilled to provide the best children's haircuts that you can imagine.

Cuts for Kids at Your Convenience

MOBILESTYLES gives you access to the best health and beauty professionals across the U.S. Prioritize your time, and book a kids' hairdresser to come right to you within the next 2 hours!

All of our clients can access our huge database of high-quality, mobile children's haircut services!

Book an appointment today!
Book today!
Get Your Adolescent the Perfect Look
Browse through our wide array of stylists near you, and book your child's appointment today!
Still can't find what you're searching for?
Kids' hairdressers are also known as kids' hairstylists, children's hairstylists, and children's hairdressers. While the titles may be different, the services provided are the same!
Some of these services include, but are not limited to:
Children's Haircuts
Kids' Styling
Cuts For Kids
Are You a Mobile Hairstylist?
MOBILESTYLES can help you advance in your cosmetology career. When you begin a children's haircut job, you can set your schedule to one that best suits your lifestyle!
Become a PRO!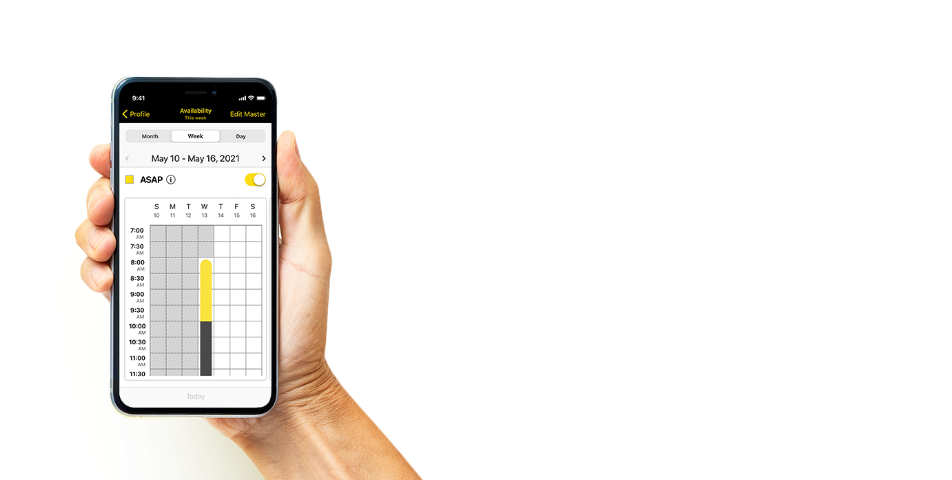 Other MOBILESTYLES Services
MOBILESTYLES in Numbers
Downloads

(iOS + Android)

89.1k

Subscribers

(In-App + Newsletter)

255k

5.5k

5.9k

380k

Audience

(In-App + Online)
Get in Touch!
For all service inquiries, career options, or health and beauty tips, don't hesitate to reach out.