Find the right PRO for your next gel nail services!
Discover vetted PROs for your next gel polish service! The best part? Our PROs go directly to you!
Nail artists are responsible for providing their clients with their desired nail look using a variety of techniques. Your nail artist should also give suggestions for mobile gel nail services, as well as answer any questions you may have.
Range of Styles

If you don't have something in mind already, our experts can suggest a trendy look for your salon service gel polish! If you've looked up the trends beforehand and know what you're wanting, be sure to have the look ready to show your artist when the time comes.

Our specialists can perform many different styles, including mobile gel nails, mobile shellac, and gel polish services, to name a few. Be sure to also ask your artist if they have any specializations!

All Nails Welcome

Don't worry if you feel self-conscious about the length of your fingernails. Our specialists are trained to handle any and all conditions to give you the look you desire for your gel service.

Beauty at Your Convenience

When you book an appointment, we make it our highest priority to provide the best health and beauty specialists, no matter where you are! Save time and energy - let us come to you at your convenience. Our PROs can be available within 2 hours or less, and they can even provide services for big events!

We make sure that all of our clients have access to our wide variety of high-quality mobile gel services, from anywhere!

Make an appointment today!
Book today!
Book the Perfect Look
Shuffle through our huge selection of PROs in your area, and book an appointment for gel nail services today!
Can't find exactly what you're looking for?
Nail artists may also be called cosmetologists, nail techs, manicurists, or pedicurists. While the title may be different, the services provided should be very similar!
Some of these services include, but are not limited to:
Gel Manicure
French Manicure
Mobile Shellac
Gel Polish Service
Acrylic Overlays/Extensions
Dip Powdering
Salon Service Gel Polish
Are You an On-Demand Nail Artist?
At MOBILESTYLES, we can help your career grow further. When you start an on-demand nail technician job with us, you will have the freedom to create a schedule that fits your lifestyle the best!
Become a PRO!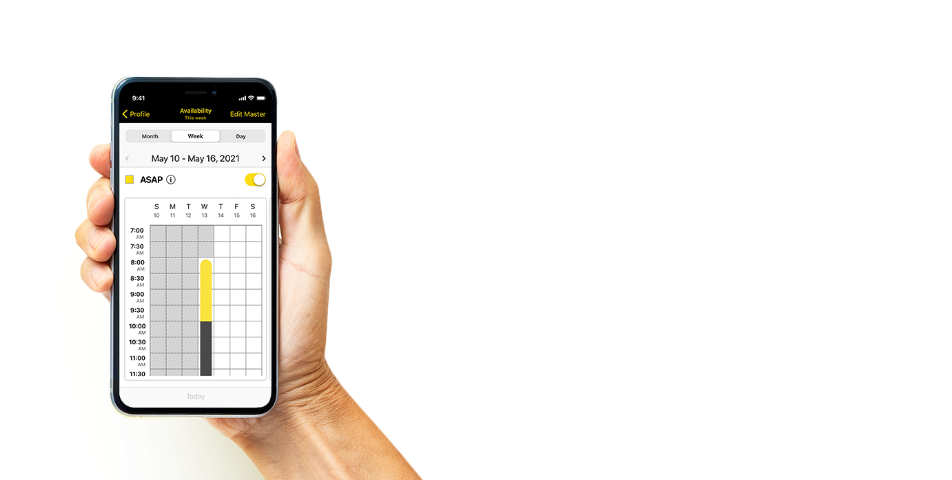 Other MOBILESTYLES Services
MOBILESTYLES in Numbers
Downloads

(iOS + Android)

89.1k

Subscribers

(In-App + Newsletter)

255k

5.5k

5.9k

380k

Audience

(In-App + Online)
Get in Touch!
For all service inquiries, career options, or health and beauty tips, don't hesitate to reach out.