Find the best mobile facial services near you
Discover vetted specialists for your facial massage treatment! The best part? Our PROs bring mobile facial spa services to you!
The main responsibilities of a spa specialist are to provide mobile facials and other massage treatments. Your PRO should always be able to provide suggestions and proper facial massage treatment advice for anything you inquire about.
Facials

Our specialists are trained to know the most tried and true facial massage treatments for both men and women. If you have a type of treatment in mind, be sure to let your PRO know what you'd like ahead of time so they have all the proper materials prepared. This is always a great way to help your facial online booking experience turn out perfectly!

When you book facial massage treatments with MOBILESTYLES, be sure to check if your expert provides the options you're looking for!

Massages

Our PROs provide a variety of great mobile facial services, such as quality massages to help rejuvenate the skin. Not only are these great for the skin, but they are also relaxing and therapeutic!

Some of these include, lymphatic drainage, reflexology, gua sha, and much more.

Services at Your Convenience

When you utilize our facial online booking app, we are dedicated to providing professional, mobile facial services to you, no matter where you are! Save time and energy by letting us come to you at YOUR convenience. An on-demand spa specialist can work from your home, hotel, office, wedding venue, or any other location you want! You can book ahead of time, or the day of - whatever works best for you!

No matter where, we make sure that all of our clients have access to an all-in-one mobile facial spa on their phones, which is always available at home, work, a party, or any location that you'd like!

Make an at-home facial appointment today!
Book today!
Are You Ready for the Perfect Mobile Facial Services?
Cycle through our wide range of PRO spa specialists in your area and book facial treatments today on the nation's leading on-demand health and beauty app!
Not exactly what you're looking for?
Spa specialists may also be known as estheticians, cosmetologists, or beauticians. While the title may be different, the services provided should be very similar! Using an on-demand beauty app can be bit confusing with all of the different facial massage treatments available. Some of these spa services include, but are not limited to:
Some of these services include, but are not limited to:
Acne
Basic
Clay
CBD
Dermaplaning
Exfoliation
Eye Treatment
Glyco Peel
Sinus Massage
Ultrasonic
Are You an On-Demand Spa Specialist?
At MOBILESTYLES, we can help you further progress in your career! By starting an on-demand career with MOBILESTYLES, you will have the freedom to create a schedule that best suits your lifestyle!
Become a PRO!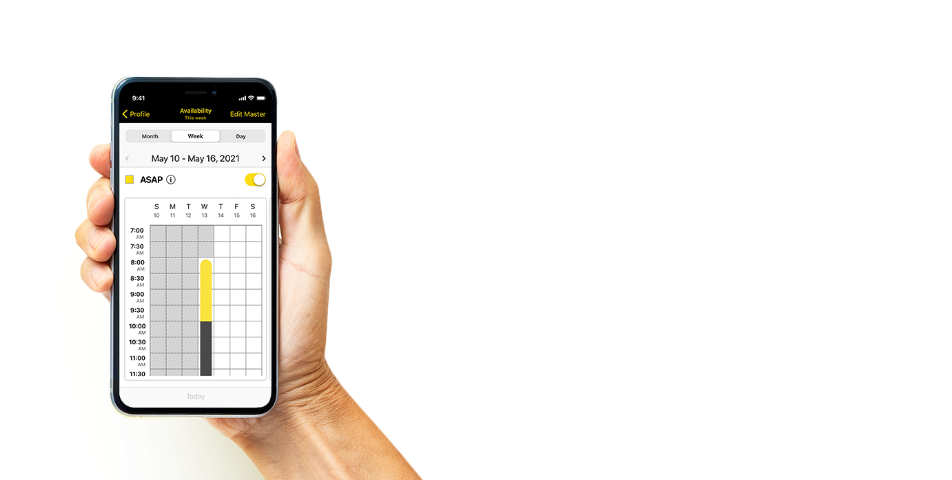 Other MOBILESTYLES Services
MOBILESTYLES in Numbers
Downloads

(iOS + Android)

89.1k

Subscribers

(In-App + Newsletter)

255k

5.5k

5.9k

380k

Audience

(In-App + Online)
Get in Touch!
For all service inquiries, career options, or health and beauty tips, don't hesitate to reach out.