Find the right PRO for your next waxing hair removal services!
Discover vetted PROs for your next laser service! The best part? Our PROs go directly to you!
Waxing specialists are responsible for removing body hair through a variety of techniques. Your specialist should also give suggestions for the different types of services, as well as answer any questions you may have.
Variety of Techniques

Our professionals use a variety of techniques. They offer mobile body waxing services, mobile hair removal, and laser - just to name a few!

If you've already decided which technique you'd like to try for your waxing hair removal services, be sure to let your PRO know beforehand. Otherwise, our experts can suggest the technique they think is best!

All Manes Welcome

If you're feeling hesitant about removing your hair, don't worry - our PROs have seen it all. They're happy to give you the best laser services you can imagine.

Removal at Your Convenience

MOBILESTYLES gives you access to the best health and beauty professionals across the U.S. Prioritize your comfort, and book a wax specialist to come right to your location within 2 hours or less!

All of our clients have access to our wide range of high-quality, on-demand body waxing services!

Book an appointment today!
Book today!
Start Your Hairless Journey
Browse through our huge selection of PROs around your area, and book your appointment today!
Still can't find what you're searching for?
Waxing specialists are also known as estheticians, cerologists, wax artists, and hair removal specialists. While the titles may be different, the services provided should be very similar!
Some of these services include, but are not limited to:
Laser Hair Removal Services
Mobile Body Waxing Services
Are You an On-Demand Wax Specialist?
MOBILESTYLES can help you grow further in your career. When you begin a mobile waxing service job, you'll have the ability to set the schedule that best suits your lifestyle!
Become a PRO!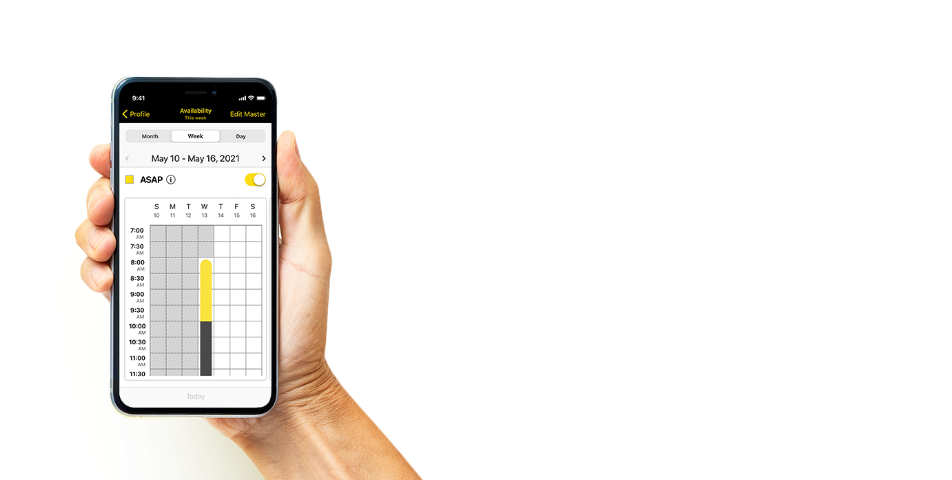 Other MOBILESTYLES Services
MOBILESTYLES in Numbers
Downloads

(iOS + Android)

89.1k

Subscribers

(In-App + Newsletter)

255k

5.5k

5.9k

380k

Audience

(In-App + Online)
Get in Touch!
For all service inquiries, career options, or health and beauty tips, don't hesitate to reach out.